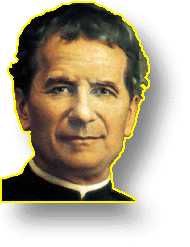 An Educator & Friend of Youth
John Bosco was born on 16th August 1815, in a peasant family at Becchi, near the city of Turin, Italy. He was only two years old when his father,Francis Bosco passed away.
As a teenager,John used to gather boys of his age and entertain them with magic, juggelery and acrobatics. He was ordained as a priest on 5th June 1841. To give permanance to his work, in 1859 he founded a Religious Society of Priests and Brothers which was named Salesians, after his favourite saint, Francis de Sales. Today they are known as Salesians of Don Bosco.